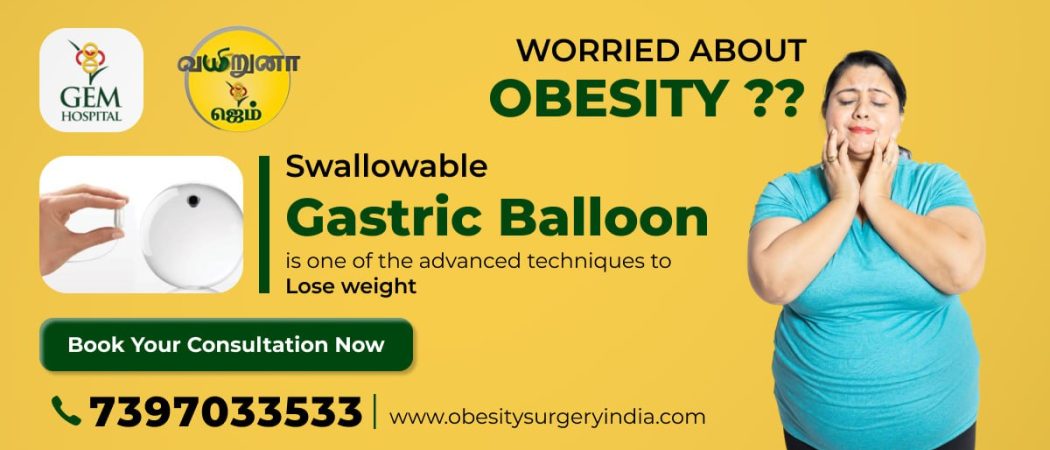 GEM OBESITY & DIABETES REVERSAL CENTER
INDIA'S LEADING BARIATRIC SURGICAL CENTRE
obesity.cure & diabetes.cure is an initiative of Gem Obesity&Diabetes surgery centre to treat patients suffering from overweight/obesity/diabetes holistically in the most scientific way using a combination of customised dietary management using scientific and AI enabled tools, physical , mental transformation & drug therapy wherever needed.Its a first of its weight/diabetes reversal centre that uses most advanced scientific principles, unlike standalone dieticians , fitness centres who's basic principles of calorie restriction and calorie expenditure fails to achieve long term results.To know about it click here. Gem Obesity & Diabetes surgery centre is India's leading bariatric surgical centre headed by world renowned surgeon Dr.Praveen Raj Palanivelu.
Dr. P. Praveen Raj is responsible for placing GEM Obesity and Diabetes centre as a centre of excellence globally. He and his team are credited with performing over 5000 bariatric surgical procedures.
Our mission is to "holistically and safely approach to treat obesity and its associated disorders". This is effectively done with our multi disciplinary team headed by Dr.Praveen Raj. The team consists of Bariatric surgeons, Bariatric anaesthetist, bariatric nutritionist, Psycologist, pysiotherapist, fitness trainer,intensivist,Physician, Cardiologist and a bariatric coordinator.
WHAT IS BARIATRIC SURGERY?
Bariatric Surgery refers to any laparoscopic surgery performed in the stomach , intestines or both with the intent of improving the metabolism and hence permanently causing weightloss and its associated diseases like diabetes, hypertension , high cholesterol , sleep apnea , fatty liver disease , PCOD etc.Started in the 60's , bariatric surgery has now evolved to be a standard operation across the globe in the treatment of morbid obesity Bariatric Surgeries are now recognised as life saving procedures and is being covered under all private insurances There are many different types of procedures available The most commonly performed ones are explained below
"MY LIFESTYLE HAS CHANGED COMPLETELY"
All my life I've been overweight. I tried weight loss programs but always gained the weight back. This time when I decided to lose weight it was more for my health than it was for vanity reasons. My blood pressure was elevating, my cholesterol was high, and I was suffering from arthritis. My weight was out of control.
– Mrs. Sunita Choudhary